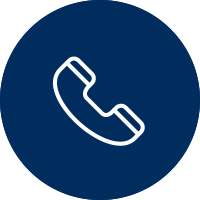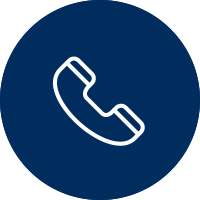 Gentle Transitions Hospice is
*Local
*Nurse Owned
*Family Operated



Now serving Central Texas!60-mile radius of Waco-Temple-Killeen,Texasand surrounding areas
WHO IS ELIGIBLE FOR HOSPICE?
ANYONE facing a life-limiting illness of six (6) months or less

Agrees to services

Regardless of financial status or insurance coverage
WHO MAKES THE DECISION TO ENTER HOSPICE?
The law leaves the final decision up to the patient. However, the decision is usually made after discussion with the members of the family, the physician, clergy, and others.
WHO PAYS FOR HOSPICE CARE?
Hospice care has been shown to usually be less expensive than conventional medical care during the last six months of life. Hospice is never paid for out-of-pocket. There is always an option for you or your family member.
​
Medicare

Medicaid, Superior Health Plan

VA (Veterans Affairs), Triwest, Tricare

Most private insurances, including Baylor Scott & White Health Plan, ACPN USA

And a % of non-funded patients
WHEN IS THE RIGHT TIME FOR HOSPICE?
No longer responding to treatment

Concern that burden of treatment outweighs the benefits

Excessive trips to hospital or ER

Feelings of hopelessness regarding condition and quality of life
WHAT SERVICES DOES HOSPICE PROVIDE?
WHAT IS HOSPICE/PALLIATIVE CARE?
Hospice care is palliative rather than curative, with an emphasis on pain and symptom control, so that a person may live the last days of life fully, with dignity and comfort, at home or in a home-like setting.

Hospice provides compassionate care, symptom management, and support to those at the end of life

Hospice is a compassionate method of caring for terminally ill people.

Hospice is a medically directed, interdisciplinary team-managed program of services that focuses on the patient/family as the unit of care.
Hospice IS NOT A PLACE, but is a service that consists of an interdisciplinary team of healthcare professionals who come to you at your preferred location, our team includes:
Physicians

Nurses

Hospice Aides

Social Workers

Chaplain

Volunteers

We also provide:

​

Medical Supplies**

Medications**

Medical Equipment**

**Related to Hospice Diagnosis
"Knowledge is now sufficiently established for there to be no excuse for terminal pain." ​​​– Cicely Saunders
Begins at admission with pre-bereavement assessment

Actual program begins when patient passes and lasts up to thirteen (13) months

Provides support groups

Provides annual memorial services

Send periodic correspondence to let the family know they have not been forgotten
Absolutely not. Medicare pays for the cost of hospice and Social Security payments are not affected.
WILL I LOSE MY SOCIAL SECURITY BENEFITS IF I ENTER HOSPICE?
DOES HOSPICE DO ANYTHING TO MAKE DEATH COME SOONER?
Hospice neither hastens nor delays the process of dying. Hospice affirms life and regards dying as a natural part of life. It uses sophisticated methods of pain and symptom control to enable the patient to live as fully and comfortably as possible. Hospice is concerned with the patient's quality of life up to the time of death.
WHAT HAPPENS IF I CHANGE MY MIND ABOUT HOSPICE?
A patient may elect to be discharged from hospice at any time. In addition, if a patient's condition improves to the point that they no longer need hospice, they will be discharged.
WHAT ARE SOME COMMON HOSPICE DIAGNOSIS?
- Cancer
- COPD
- CHF
- End Stage Renal Failure
- Dementia/Alzheimer's
- Amyotrophic Lateral Sclerosis (ALS)
- Liver Disease
- HIV
- Stroke/Coma